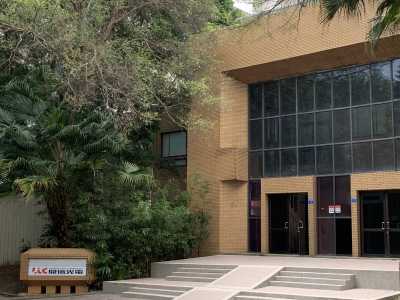 Die Laser Life Company hat sich auf die Herstellung von Laserschneidsystemen, Lasergraviersystemen, Laserbeschriftungssystemen, Lasermustersystemen, Laserschweißsystemen mit einer Vielzahl von Konfigurationen spezialisiert, die auf der Lichtquelle eines versiegelten CO2-Lasers und dem aktuellsten Faserlaser basieren 1994 gegründet.
Mit Wissen, Erfahrung und einer guten Versorgung vor Ort in Taiwan widmet sich die Laser Life Company der Forschung, Herstellung und dem Verkauf von einfachen, hochwertigen und herausragenden Laserbearbeitungsmaschinen mit der Marke EZLASER, um mit den großen Marken im Laserbereich weltweit wettbewerbsfähig zu bleiben.


Want to know more about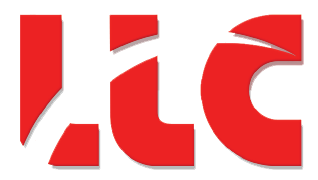 products ?
You may double-click below icon to visit another official web-site (www.laserlife-ezlaser.com) for further details...



Dienstleistungen: Laserschneidmaschinen,Lasergravurmaschine,Laserbeschriftungsgeräte,Lasermustermaschine,Laserschweißanlage


Suchen Sie in Google Map einfach unseren Standort, indem Sie die [Adresse] oder [Laser Life Company] eingeben, um ihn zu erhalten!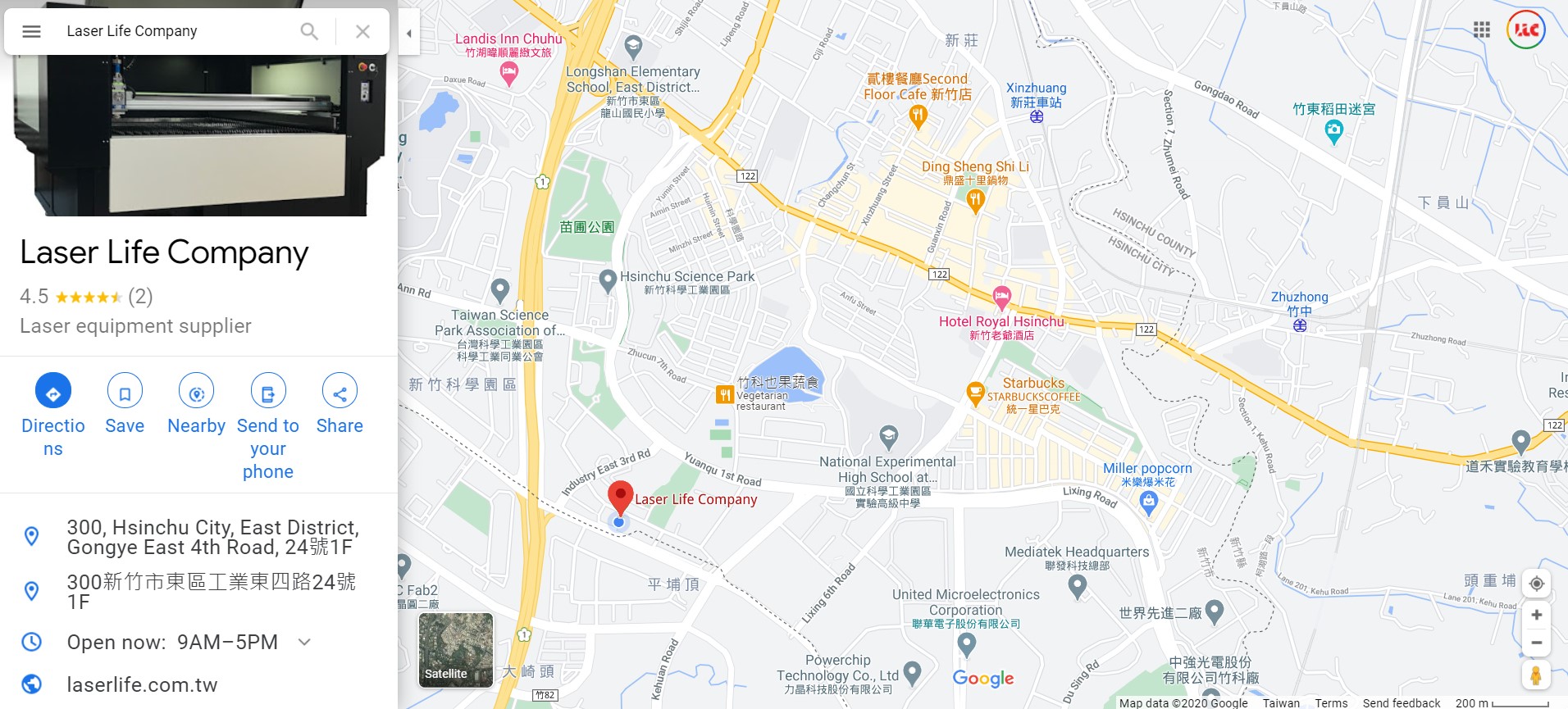 Die Laser Life Company befindet sich im wissenschaftlich fundierten Industriepark Hsinchu. Es ist nicht weit vom Hochgeschwindigkeitsbahnhof von Hsinchu entfernt. 

Um zu uns zu gelangen, können Sie am Bahnhof ein Taxi nehmen. Je nach Verkehrssituation kann es ungefähr 15 Minuten dauern, bis Sie hier ankommen. Und es kostet weniger als 300 NT $. mit dem Taxi. 

Besucher könnten das Kartenbild unten verwenden, um die Kommunikation mit dem örtlichen Taxifahrer zu erleichtern, vorausgesetzt, es wird notwendig.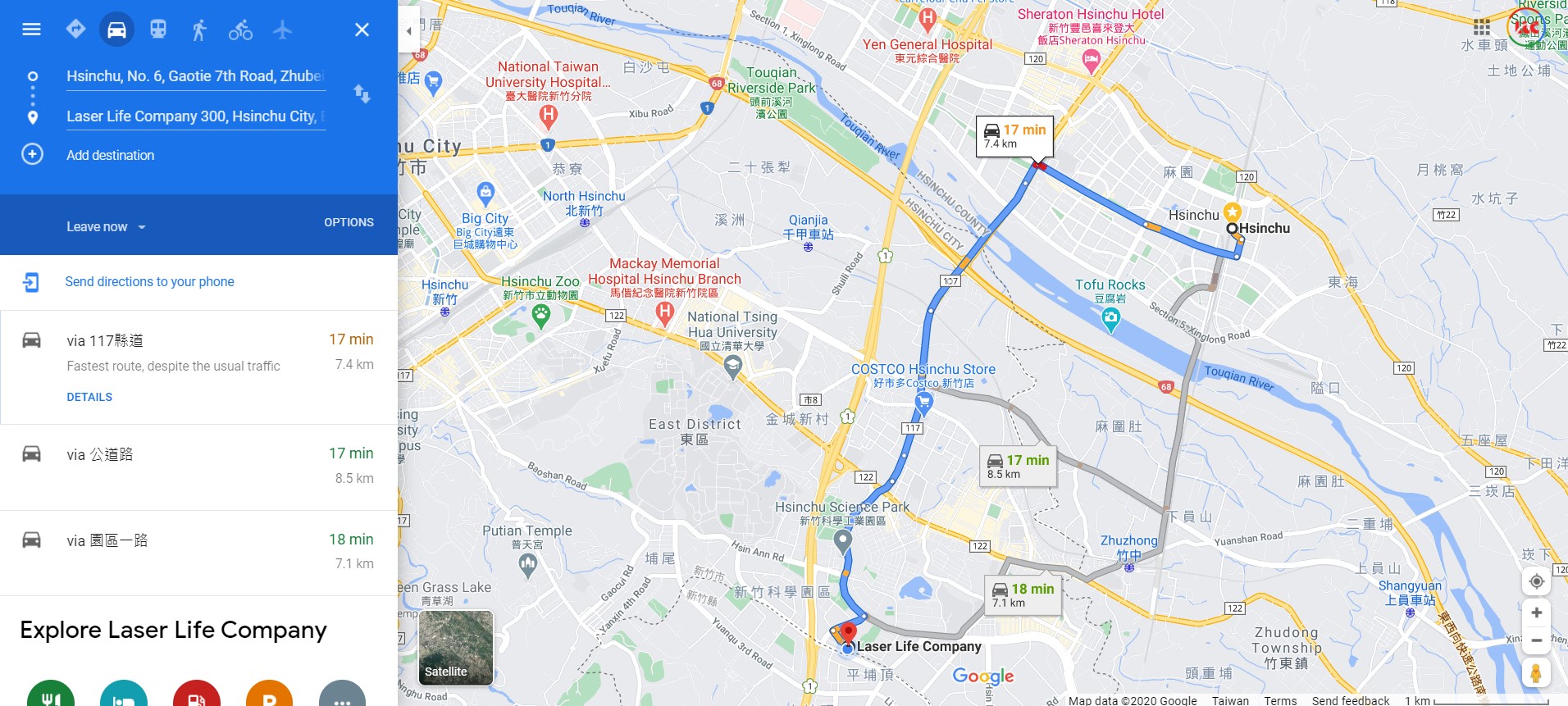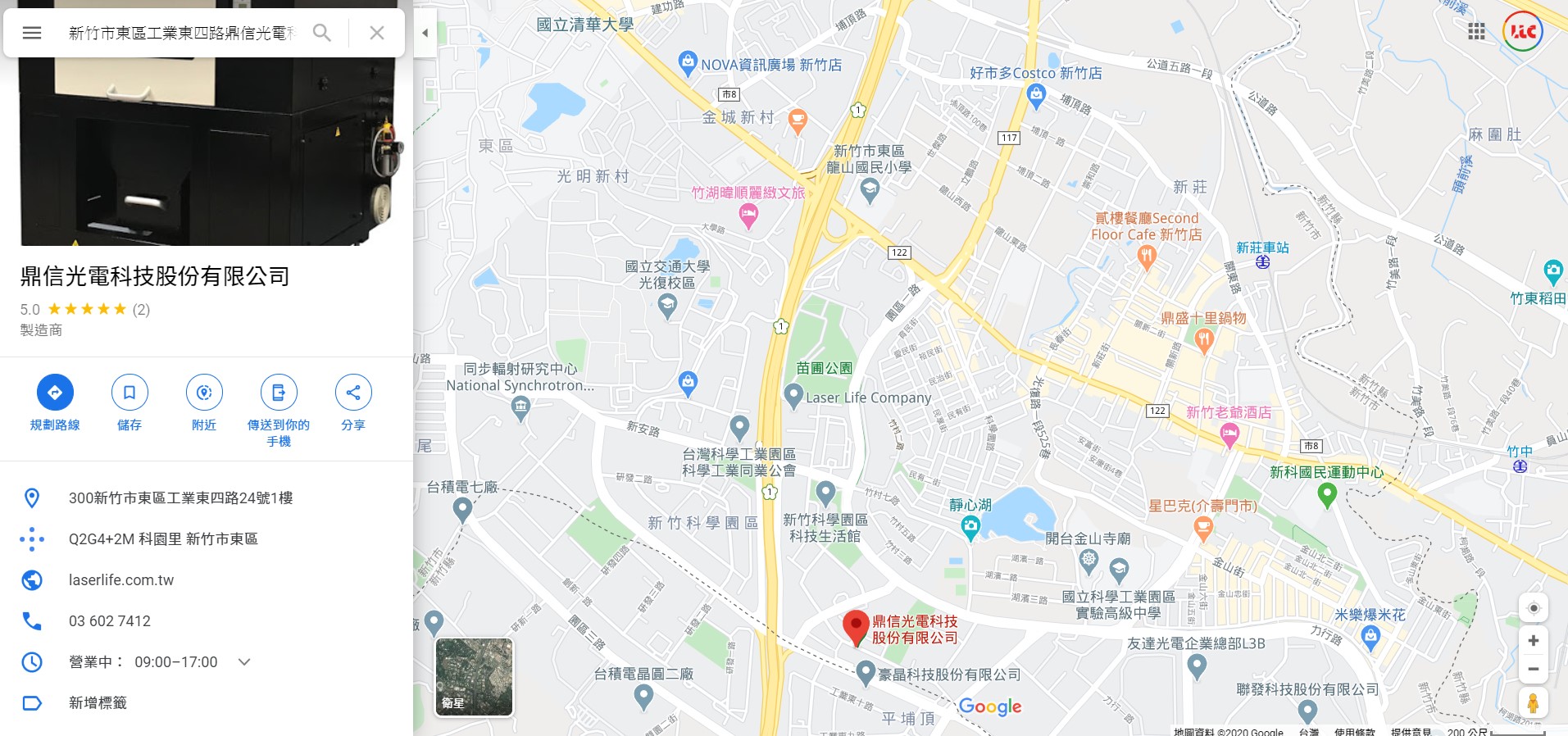 Payment:Credit Card, T/T